EATOLOGY
Shed excess weight effortlessly
Nutritionally-designed programs
Crafted by our professional team of Chefs
Exclusively made of fresh and healthy food
Delivered every day to your door*
*Delivery in Paris and its suburbs from Sunday to Friday
EATOLOGY
Shed excess weight effortlessly
Nutritionally-designed programs
Crafted by our professional team of Chefs
Exclusively made of fresh and healthy food
Delivered every day to your door*
*Delivery in Paris and its suburbs from Sunday to Friday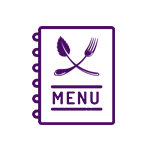 Choose
your meal plan, the amount of calories per day (1200-1800), the length of your program (1-4 weeks)
RECEIVE
your nutritionally-designed program, ready to eat, delivered every day from Monday to Friday to your door. No prep, no cooking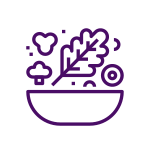 ENJOY
the taste without the calories, the weight loss and all the life-changing results described by 100% of our clients, such as reduced bloating, better sleep and improved focus
CHANTAL" The food is delicious and refined. I looked forward to the daily menus and those around me envied the taste of my Eatology meals. The staff are attentive and accommodating to customer requests and the delivery people are polite.
I have lost more than 1.5kg in 5 days. I'm delighted and will try to keep it up. "
     From Google
GILBERT" My partner and I have been on the Low Carb program for 6 weeks and have both lost 7kg which exceeds our original goal. We love what we eat and don't feel like we are on a diet at all. The food is varied and delicious. The whole Eatology team is friendly, attentive and very responsive."
     From Google
FRANÇOISE" Eatology offers well-cooked dishes (which don't seem light) with sometimes exotic flavours like an Indian-style chicken which is a real delight! And the cherry (not on a cake) the sense of service (which is lost so much) is really exceptional as much the people who deliver as those with whom we exchange by mail or telephone. Congratulations ! "
     From Google
WELLNESS TIPS AND RECIPES BY EATOLOGY
(in French for the moment)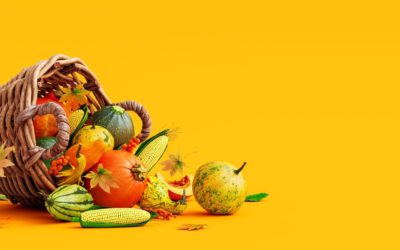 Dès que le soleil pointe ses premiers rayons, nombreux sont ceux à se mettre aussi vite dehors pour en profiter et bronzer quelque peu. Sans doute parce que, avec un teint hâlé, les traits de la fatigue s'effacent et on a meilleure mine! Pourtant le bronzage est avant tout une réaction de défense de la peau face à l'agressivité des rayons du soleil. La peau va foncer en produisant de la mélanine pour mieux se protéger des effets néfastes des UV. Il est donc primordial de préparer la peau au bronzage si on ne veut pas se retrouver avec des coups de soleil ou bien pire … Mais saviez-vous qu'en plus d'une crème protectrice efficace (la meilleure protection contre les rayons UV qui soit !), l'alimentation y joue un rôle essentiel ? On vous explique tout.
read more
Eatology: MUCH MORE THAN A DIET choosing the right diet for you
Working out, even on a regular basis, is not always enough to lose weight. When it comes to losing weight, studies show that it's more about what you put in your mouth than what you're burning off. Above all, you need to have a healthy, varied and balanced diet. Easier said than done in everyday life though. You don't necessarily have time to cook during the week, you may not have enough ideas, you don't know what foods to choose or the right portions for each. With our Eatology programmes, reaching your goals without depriving yourself is no longer an out of reach dream. Indeed, we offer you several effective formulas for losing weight. Better than a diet, Eatology offers you a real food rebalancing where dieting is fun! You can choose between 4 programmes whose recipes have been studied by our nutritionists so that the nutritional content of your meals corresponds to your objectives. For each menu, the calories are calculated and we take care to distribute the fat, carbohydrates and proteins according to your diet. The dishes are cooked daily by our chefs and help you to return to a balanced diet. By following one of our programmes, you will adopt new eating habits, which will be effective on your figure and help you regain your slimming waist.
Discover the dishes of your slimming program delivered every day to your door.
Whatever slimming programme you choose, you will enjoy dishes prepared from fresh, seasonal products. They are selected by our teams for their nutritional value, quality and taste. Every day, our staff deliver your complete daily menus to your home or office. Our dishes are crafted with love by our chefs to ensure original, healthy and tasty recipes by varying the foods. In addition, our programmes combine slimming and simplicity asyou no longer need to monitor your diet by counting calories – our teams do it for you. Your diet is done with peace of mind because when you taste our recipes, you eat healthy, respecting your objectives. And as the menus are rich in flavour and vary with the seasons and weeks, you don't even have the impression to be under a restrictive diet. It's good for your mind … and effective for your body!
Enjoy your menus and see the results after a few days
One of our team's priorities is to offer you dishes cooked with fresh food. That's why our chefs prepare them on a daily basis, and deliver them wherever you want. Every day of the week, you will find healthy meals on your plate, as well as cooked snacks for every moment of the day. We also support you in your slimming programme by giving you advice on our blog. Nutrition, well-being, recipes, tips to combine dieting, physical activity and the pleasure of eating… many tips await you on our blog ! So if you are interested, don't wait any longer to discover our slimming programmes and find the one that will be the most effective for your weight loss !